Going to a whole food plant based diet means not eating meat or dairy. Of the things we might say we miss the most is cheese. However with education like Dr Barnard's Dairy is Dangerous video we choose not to eat cheese. I stead with some research and customization we've come to this nacho "cheezy" sauce. Its great for dipping chips, making enchiladas, adding black beans, or even making into a layered dip.
You'll need the following ingredients:
1 whole medium onion
2 pounds Yukon gold potatoes
3 carrots
3 cloves garlic
2 cups vegetable brooth
1/2 teaspoon paprika
1/2 teaspoon salt (if desired)
1 1/2 tablespoons lemon juice
1 1/2 tablespoons apple cider vinegar
1 tablespoon miso paste
3/4 cup nutritional yeast
1/2 teaspoon chilli powder
Japalenos or other peppers as desired for spice
Chop onion. Peal potatoes. Cut ends off of carrots and wash. Put all ingredients into Instant Pot. Set for pressure cook for six minutes.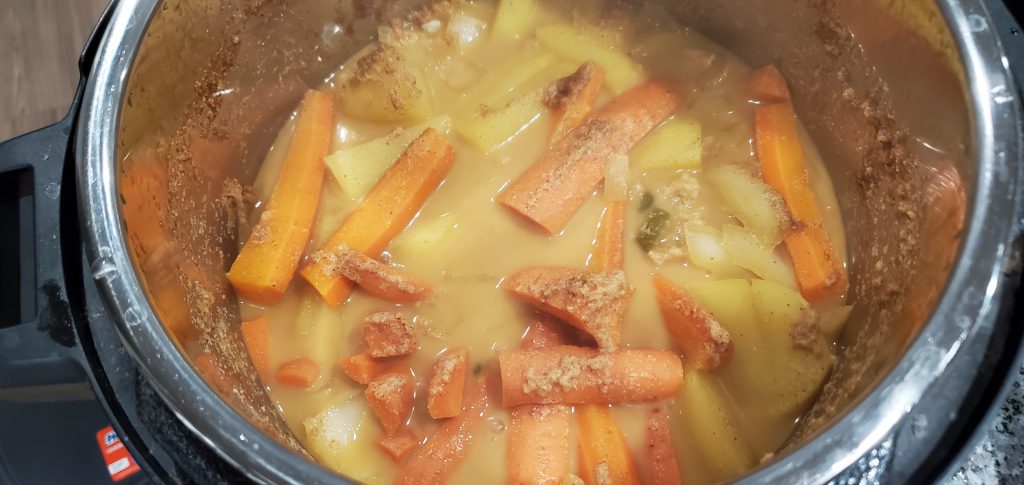 When the six minutes is up, release the pressure and open the Instant Pot. Use a spachla to scrap the sides of the Instant Pot of anything that has boiled up on the sides.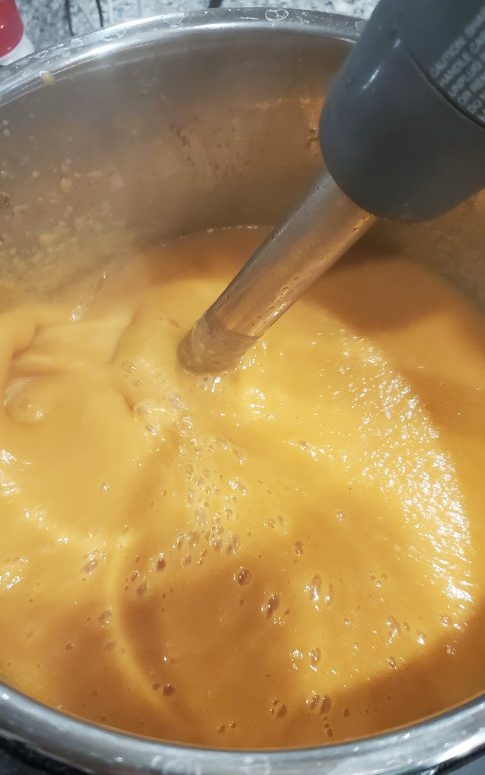 Blend until smooth. There are two basic options. First, you can use an immersion blender directly in the Instant Pot. Second, you can pour the contents of the Intant Pot into a Vitamix or other high speed blender and then blend. Be careful with either method especially pouring into a blender as the contents of the Instant Pot are extremely hot.
Enjoy!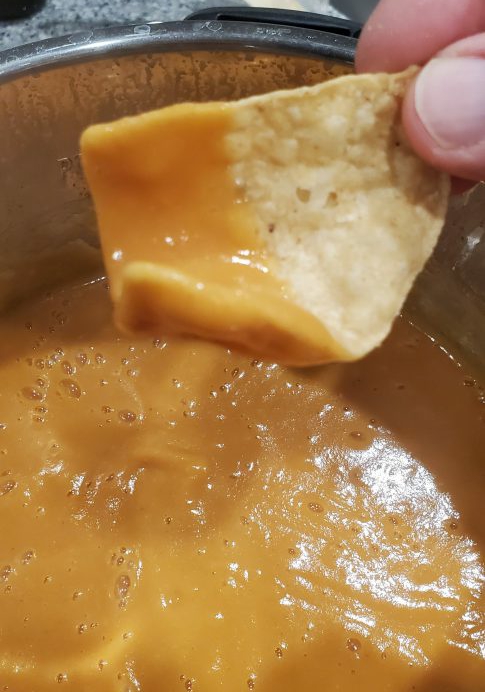 A couple of helpful notes to keep in mind.
First, we find these glass jars are a good way to store the sauce. When you are ready to use it, yiu can scoop into a bowl and microwave it. If it gets too thick, add some water.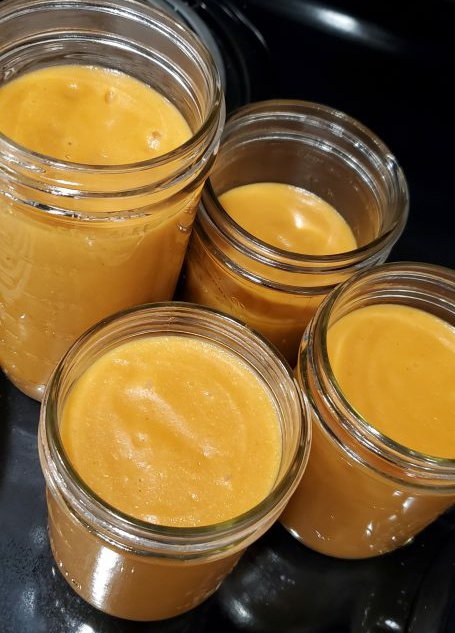 Second, if you are making veggie brooth using boulion you can use boiling water to save some time on the pressure cooking.
Third, because some incregredients like carrots are not an exact measurement the consistency of the final product may very. If after blending the sauce is not velvety smooth, add a little more water and blend somemore.