This morning I made a tofu scramble for breakfast. It contains a mix of chopped veggies including squash, zucchini, bell peppers, onion and broccoli.
First I chopped veggies.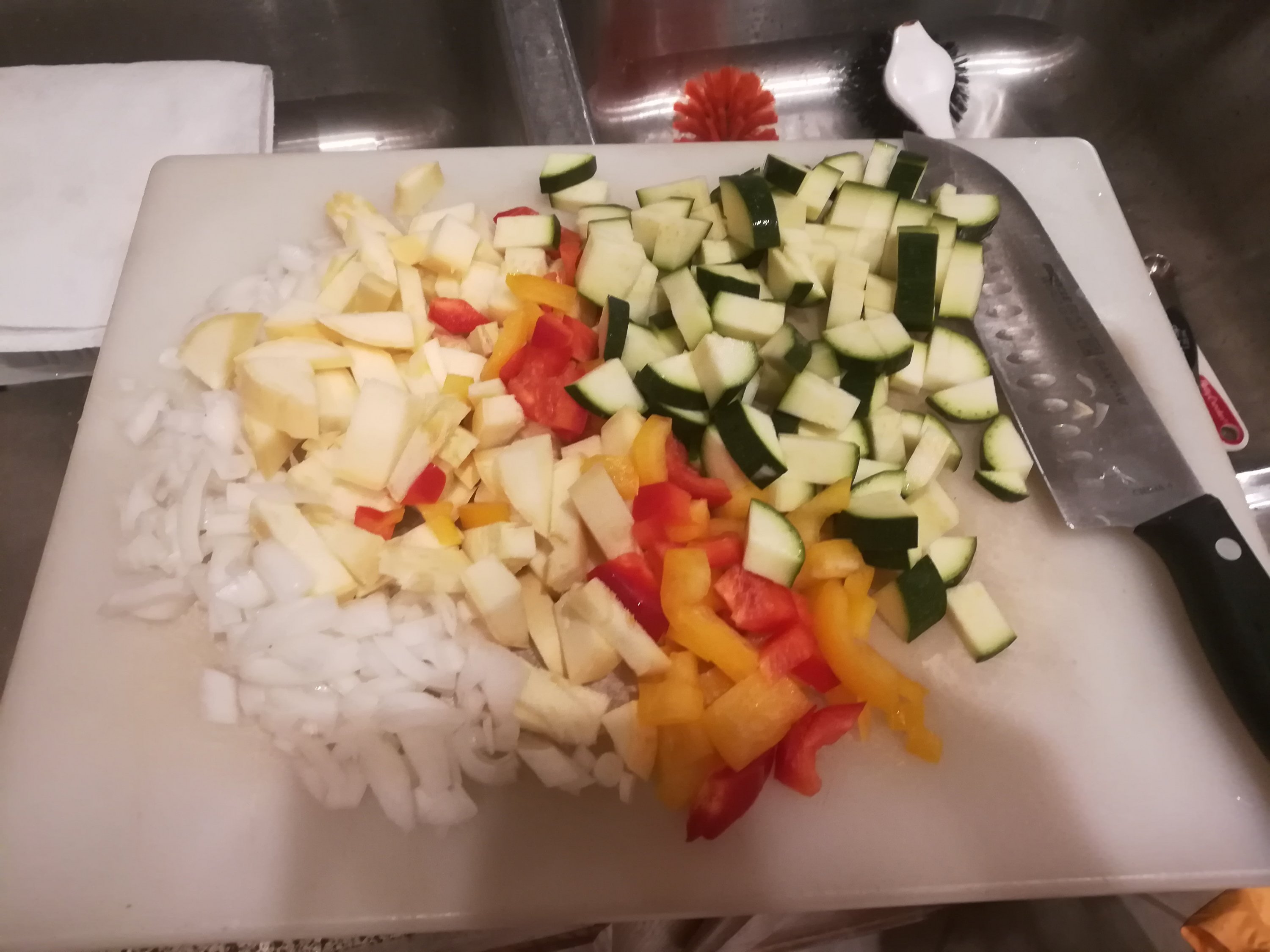 Then I put some water with vegetable broth into a pan over high heat.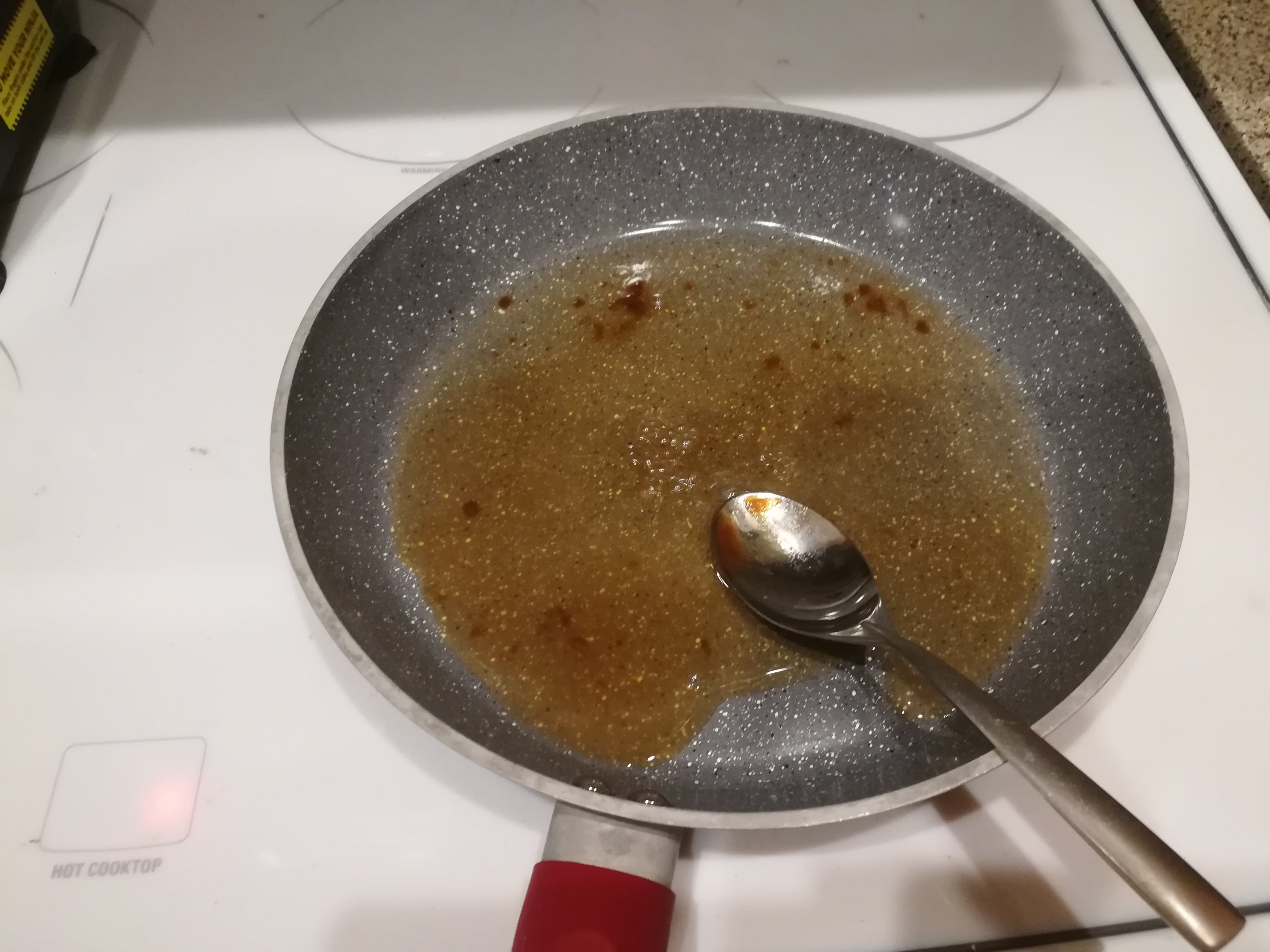 And then added the veggies.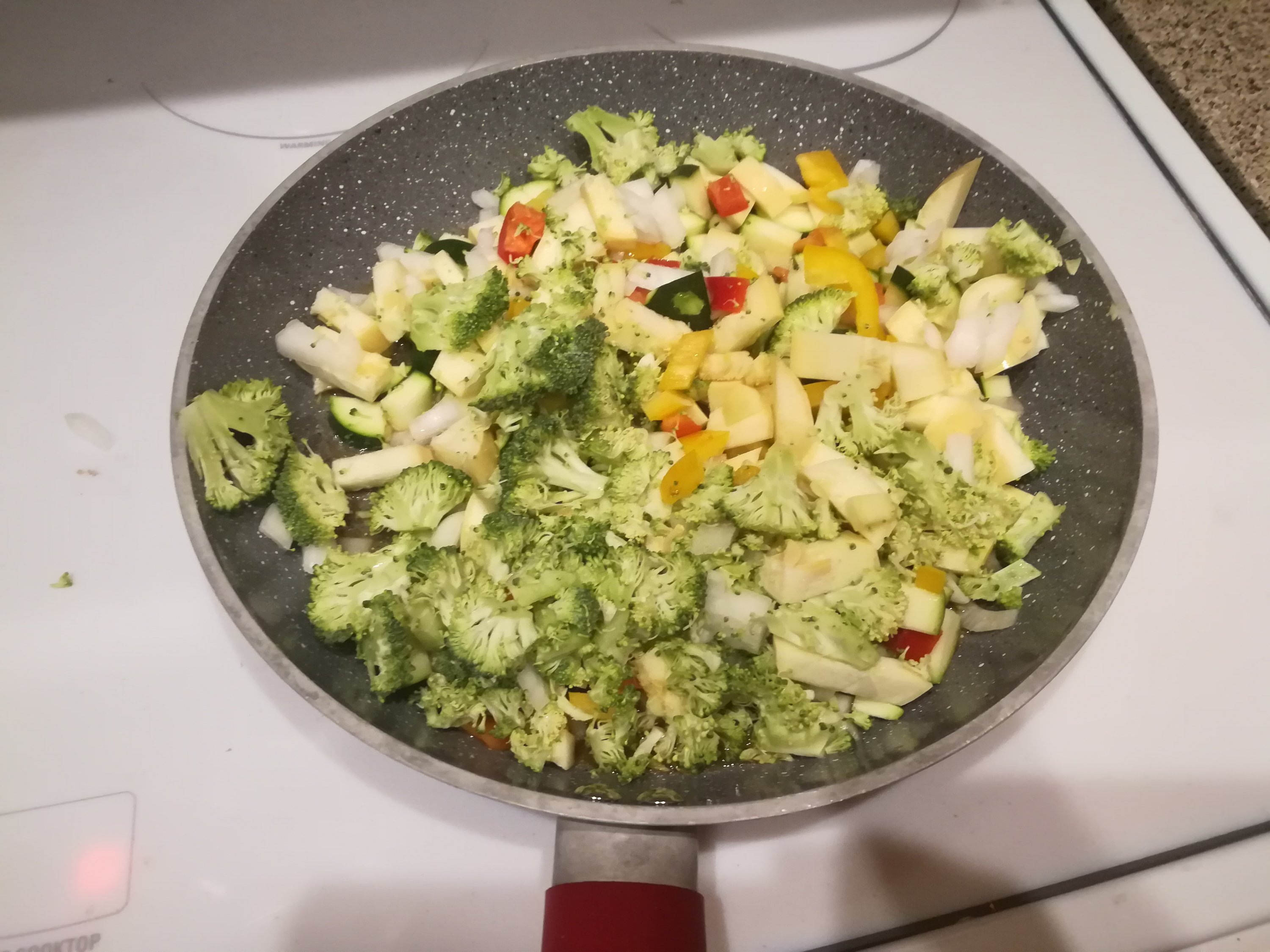 Let this cook for five minutes or so.
Then add your desired spices. Today I went with tumeric, black pepper and an organic spice blend from Costco.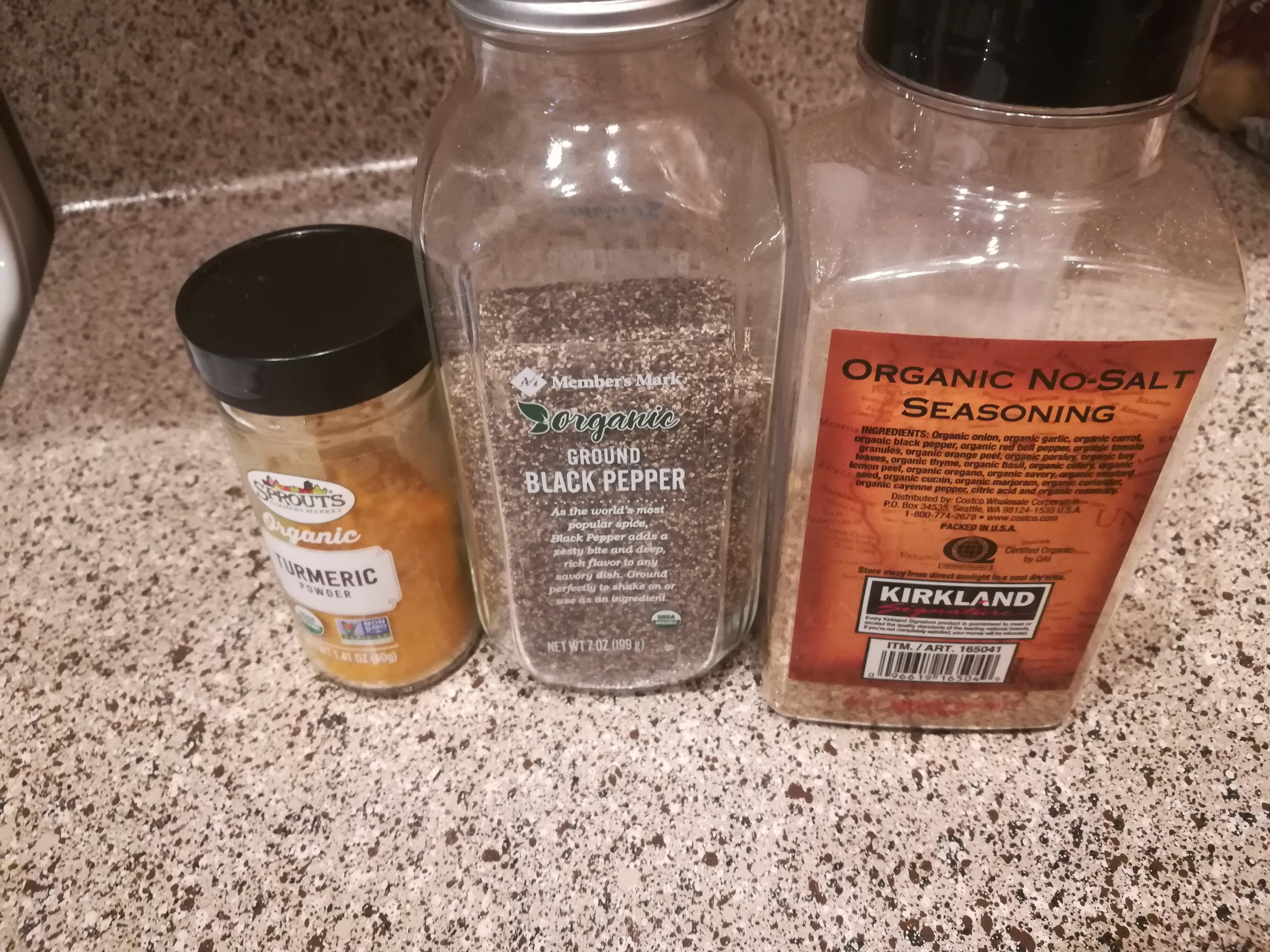 Continue to mix and saute.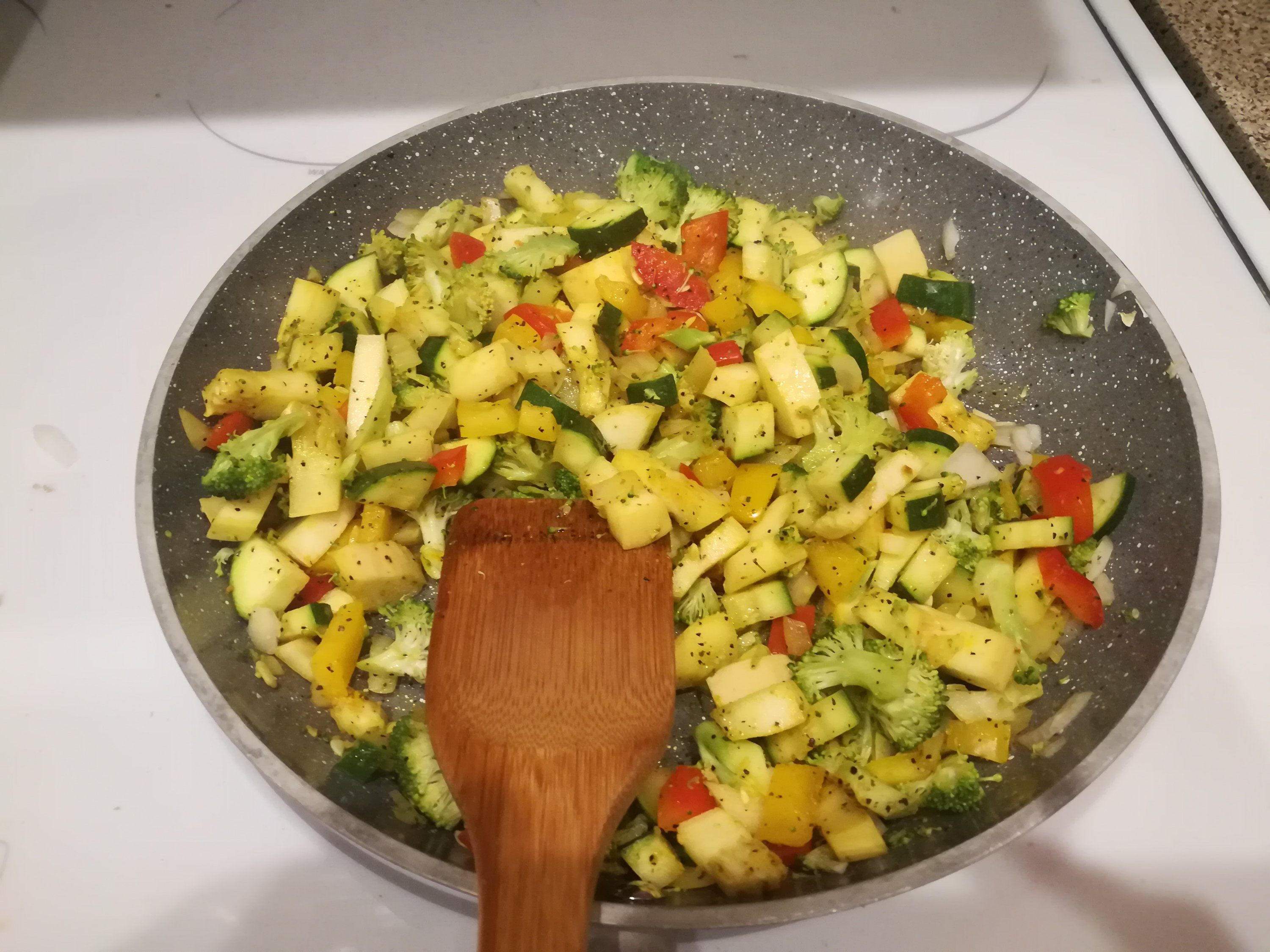 I took a whole 16oz block of organic farm tofu.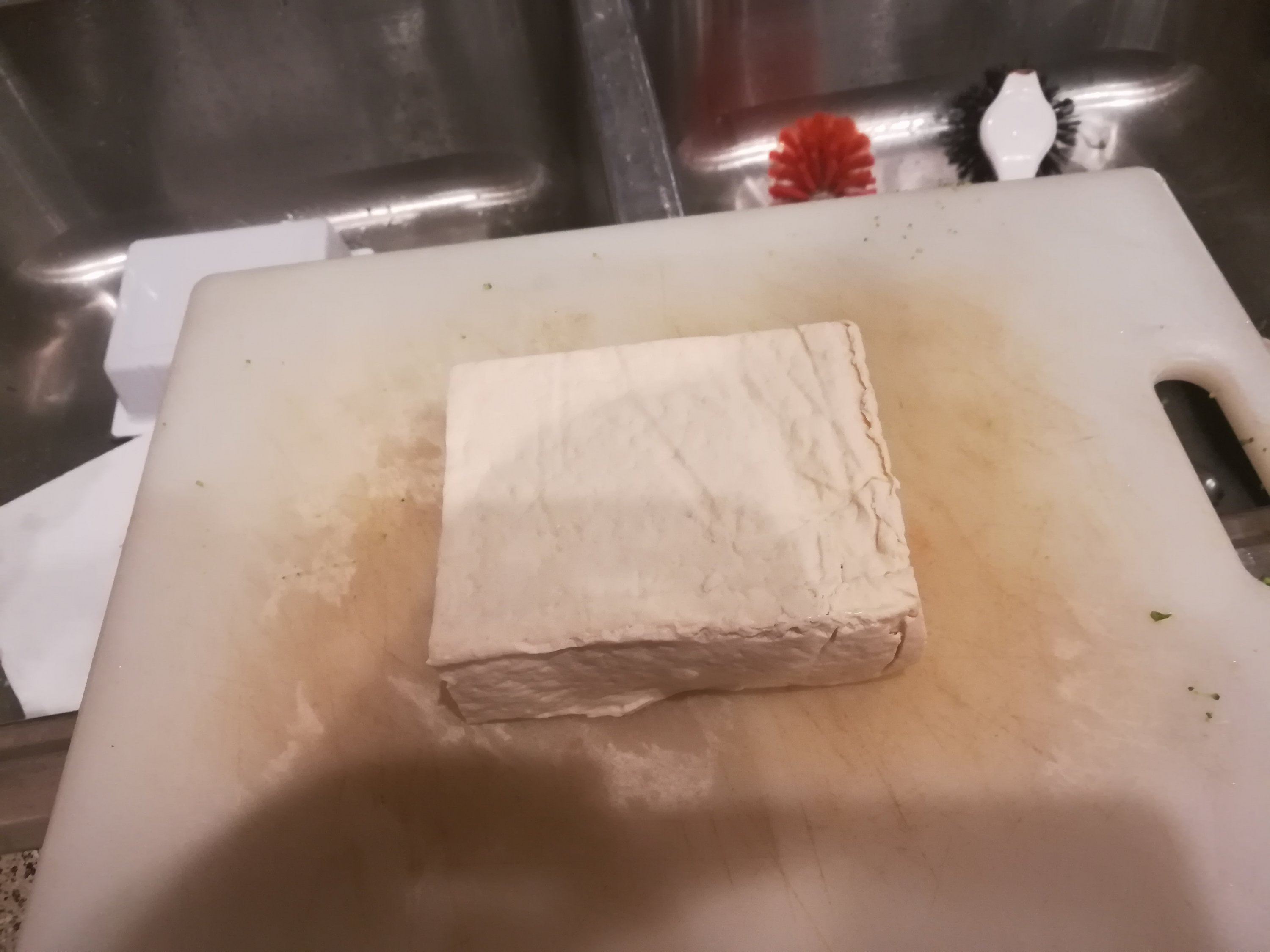 And chopped it up into small squares.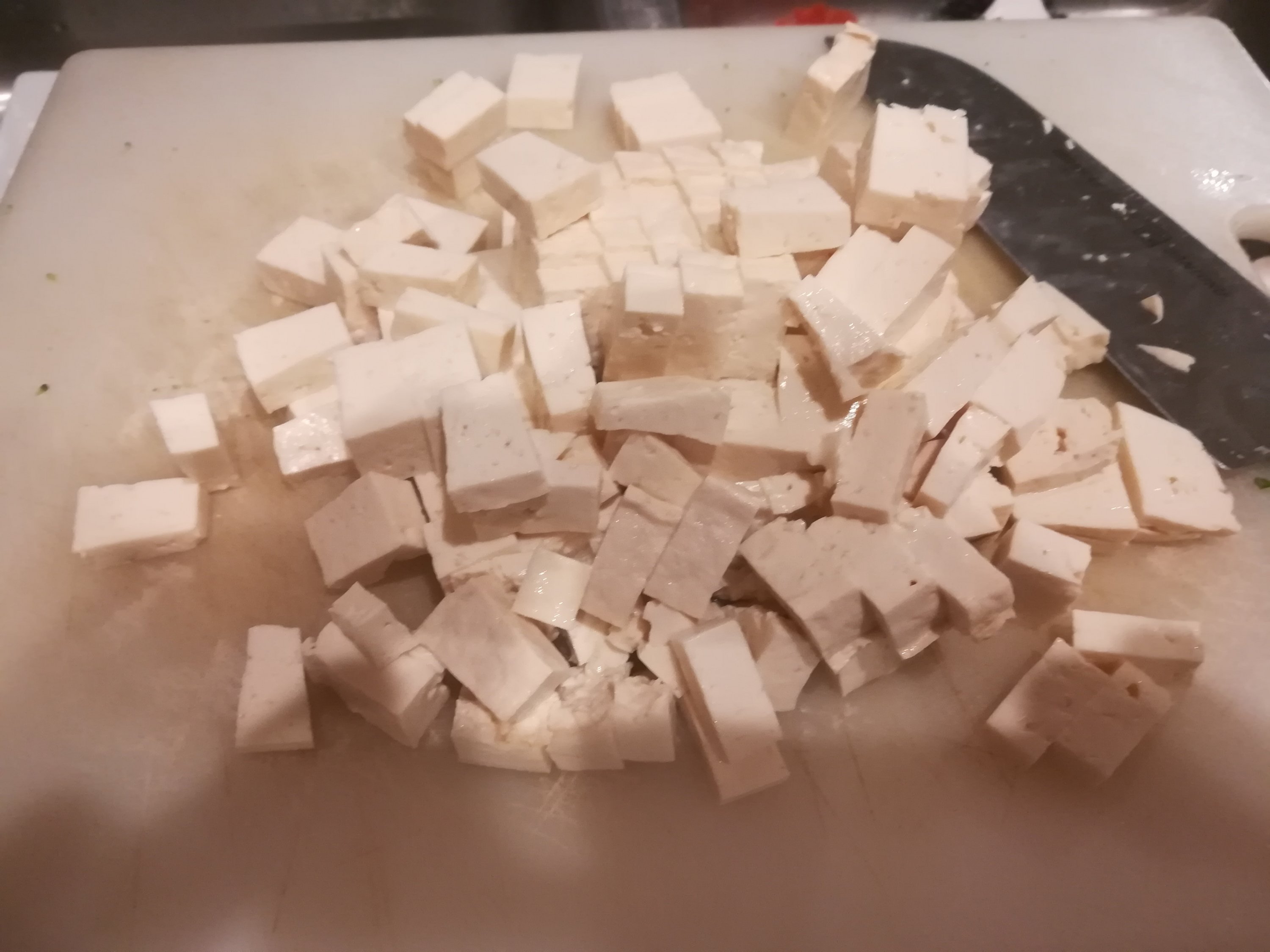 Then added it to the veggies being sauted.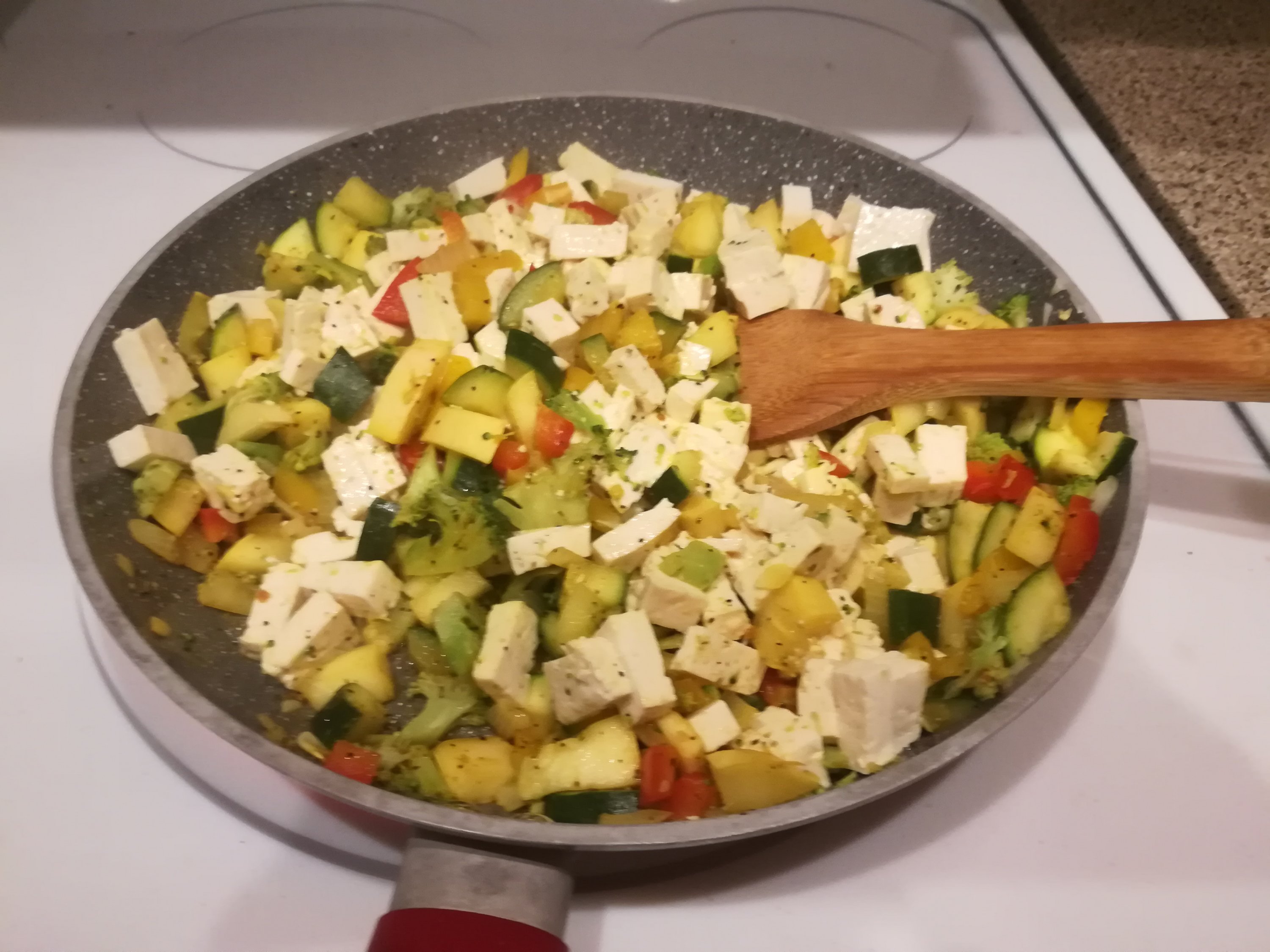 While this cooked I prepared a bed of greens on plates.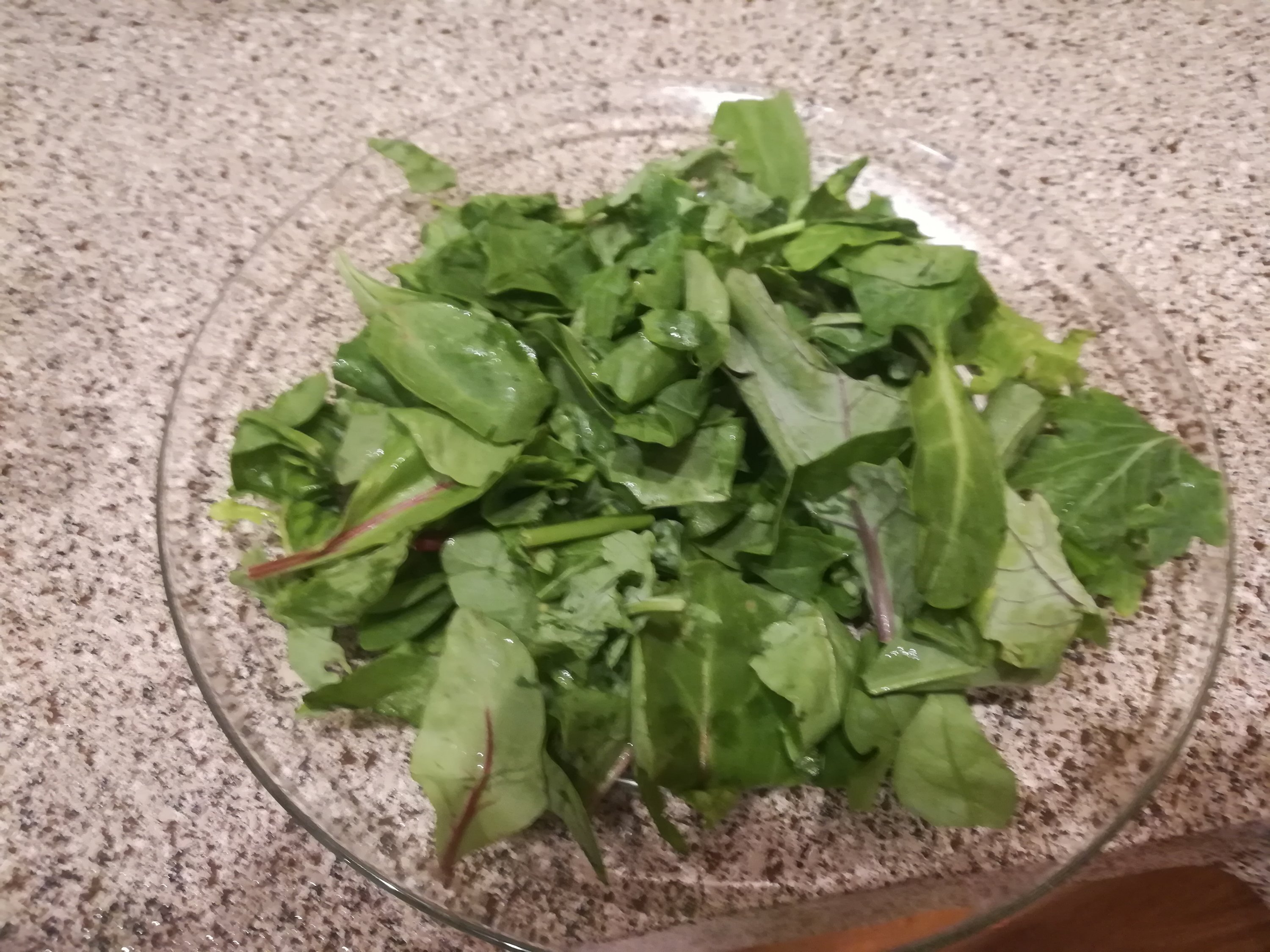 To make it easy and get a mix of greens today I'm using the power greens from Costco. You could also use spinich or kale or a mix.
Add the sauteed tofu scramble on top.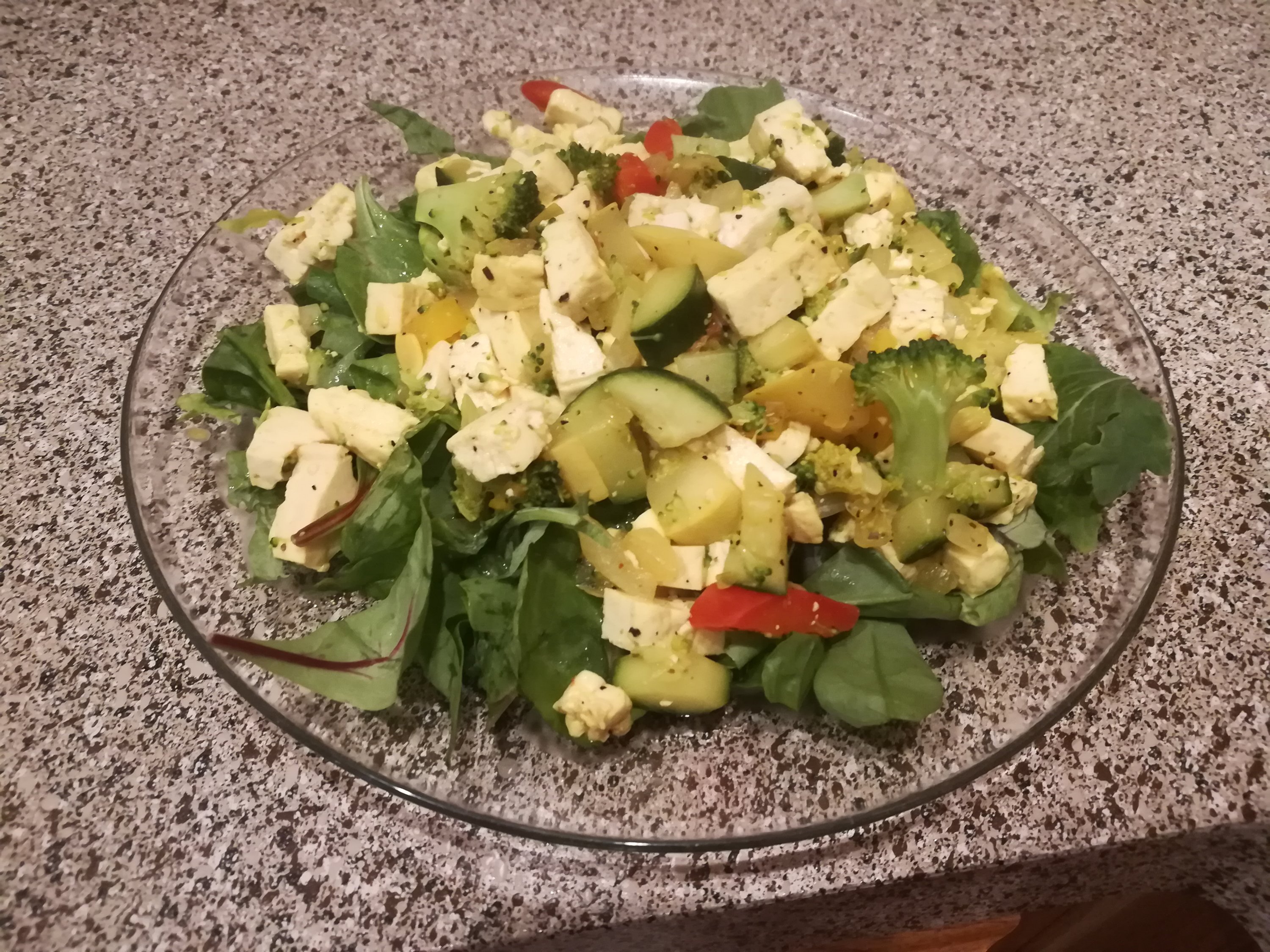 At the table I topped it with salsa and nutritional yeast.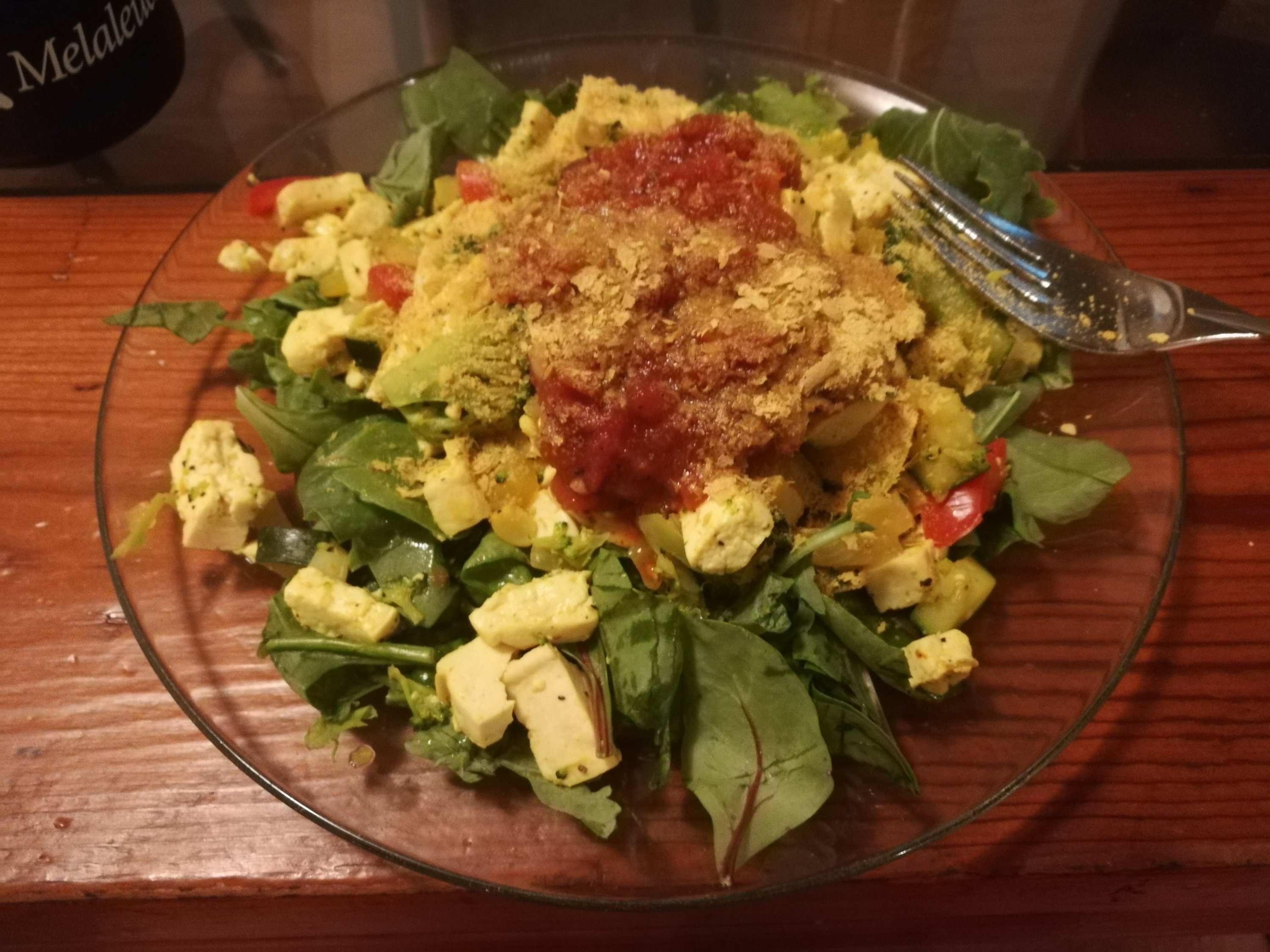 I suggest you experiment with the spices, veggies and porportions to flavor it to your taste. I think the scamblen would also go well in a taco shell. So maybe tomorrow I'll have tacos for breakfast with the leftovers!