Tonight I made Vegan Sloppy Joes for dinner. To make plant based sautee the onion, garlic and bell pepper in veggie booth instead of oil.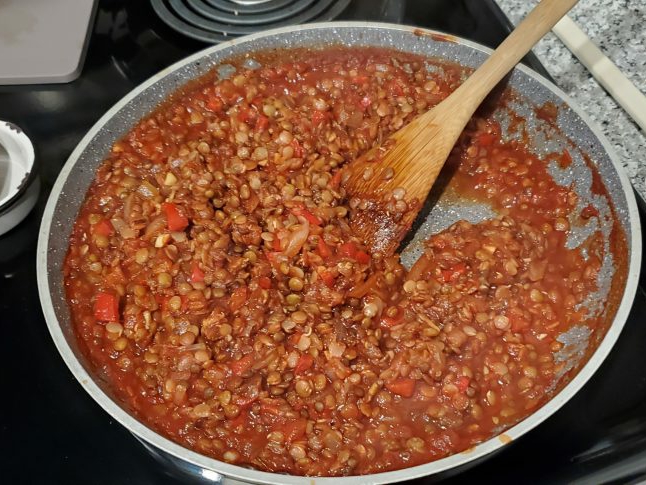 We like to serve on pretzel buns that we get at Whole Foods.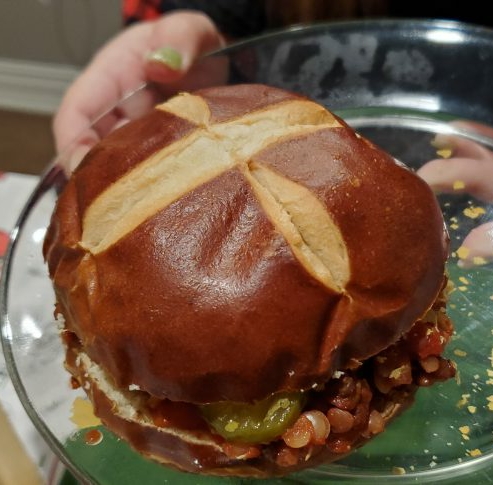 You can top with your favorite add ons like jalapeños, relish, pickles, mustard, onion, etc. Serve with a side like Mac and cheese, side salad, hash browns, etc.