Social media is full of jokes about the holidays including the meme that says "set your scales back ten pounds"! But it doesn't have to be that way. We can maintain a Whole Food Plant Based lifestyle and still celebrate the holiday.
Snacks before dinner included fresh veggies and tortilla chips with ranch, cranberry salsa, salsa and homemade bean dip.
For dinner we had roasted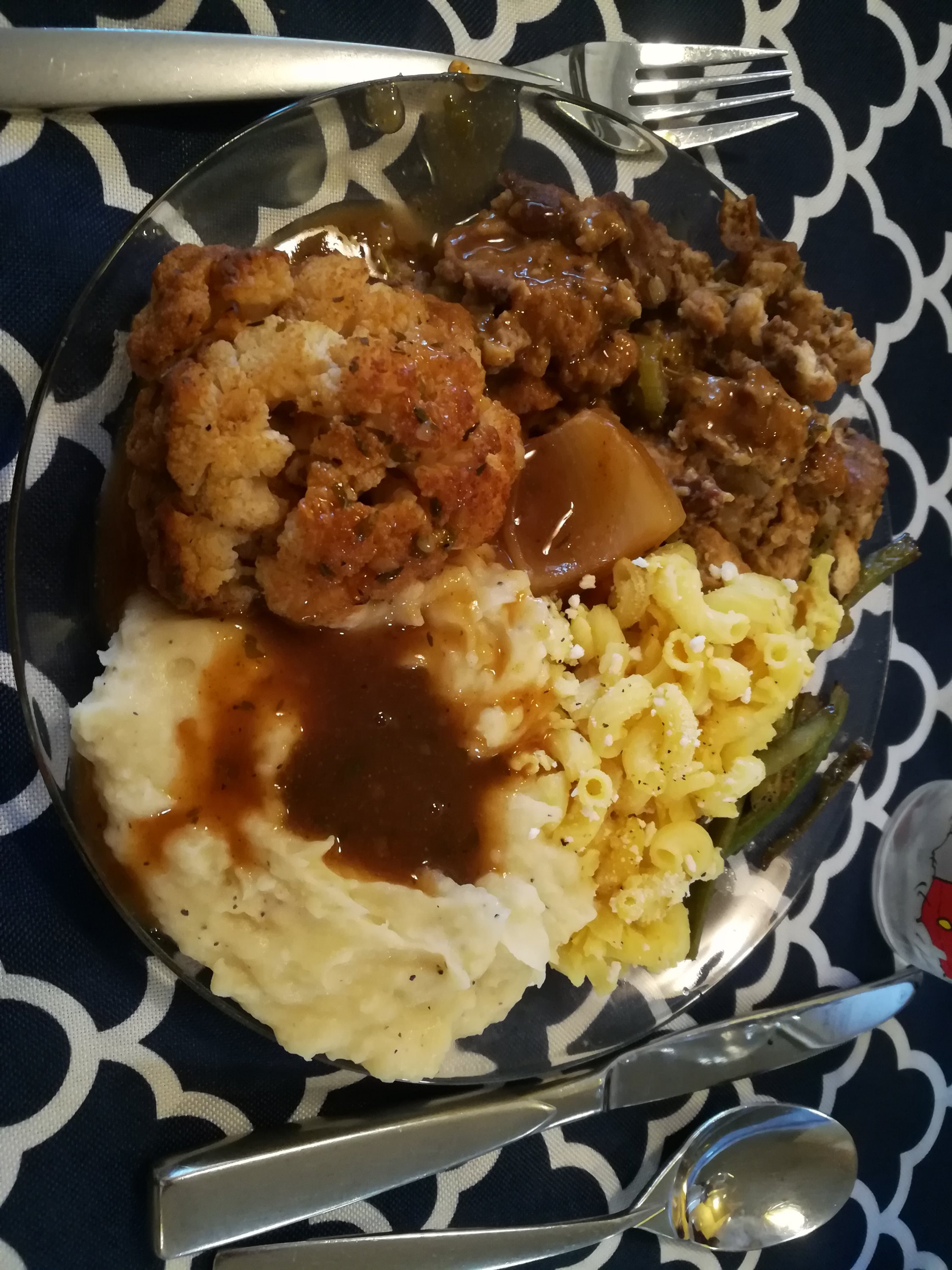 cauliflower with carrots and onions. Mashed potatoes. Green beans. Gluten free bread stuffing. Mac and "cheese".
For dessert we had pumpkin pie and chocolate pie. The pies were so good that our non plant eaters didn't even question them!
Links to recipes to follow so that they can be used for future holidays.