Making smoothies for breakfast can take a little time to assemble all the ingredients. Recently I've found a time saver. I combine all the dry ingredients into small containers while making one smoothie and then put them in the refrigerator. Then the next smoothie day I just dump the dry ingredients into the blender.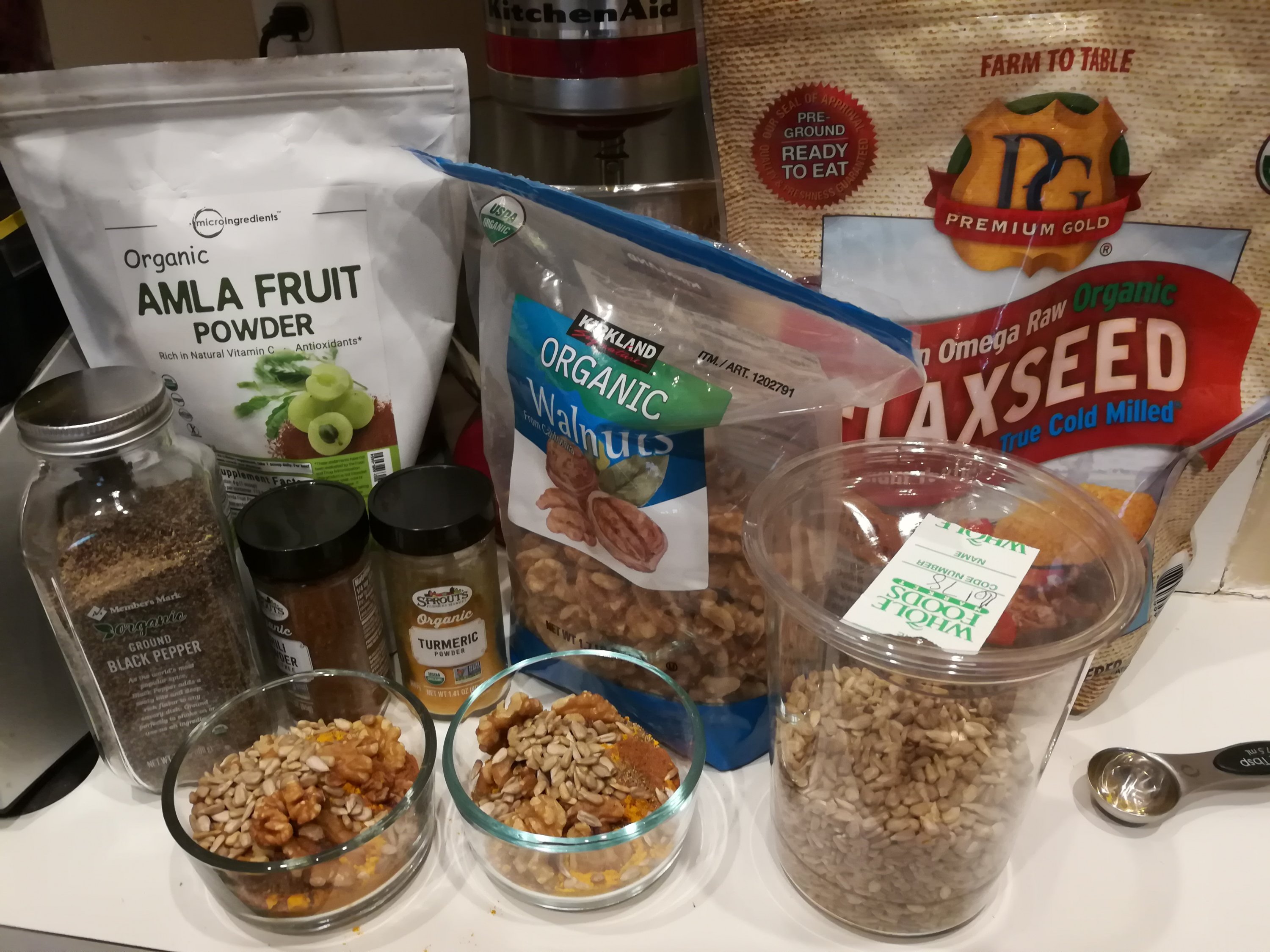 Each container has the following ingredients:
Flax seed
Tumeric
Amla
Black pepper (to activate the tumeric)
Ginger
Chili powder
Walnuts
Sunflower seeds
You can add other spices or use different nuts and seeds to suit your taste.
I hope this helps make your smoothie faster!